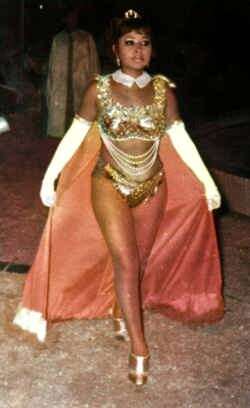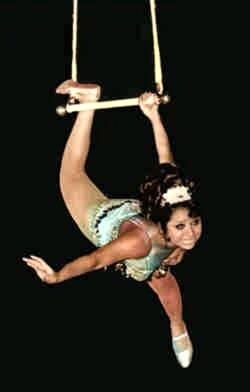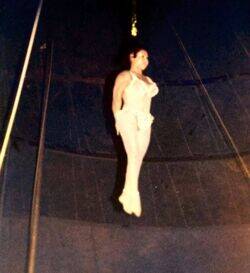 Hair hang fast spin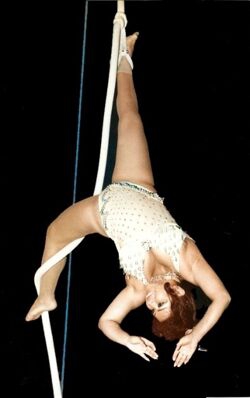 Marina on the Spanish Web
Marina Diaz was born in Mexico City, Mexico to a circus family. For many years she worked in her family's act "The Diaz Sisters", performing unicycle, juggling, trapeze and Spanish web. The troupe toured through Central and South America with Circo Atayde and Circo Frank Brown.

In 1972 The Diaz Sisters came to The USA and Marina developed her Solo hair hang act, which her sister Sara Diaz Miller had performed in Mexico with Circo Atayde.

In 1974. while performing with the Clyde Beatty Cole Bros Circus, Marina met and married sideshow manager Roger Boyd Jr..

After performing with Clyde Beatty Cole Bros, Hoxie Bros. and Lewis Bros Circus Marina and Roger formed the "Boyd Family Circus" which was a small circus designed to show at fairs, parks and events.

Marina is now retired from show business and living with her husband in Valdosta, Ga.
| | | |
| --- | --- | --- |
| | | |
| | | |
| | | |
| | | |
| | | |
| Hair hang act opening wardeobe | | Hair suspension on outdoor rigging |
| | | |